What is Outsourced Sales and Marketing?
One glance in top business magazines and online offerings and the word "outsourcing" is seen everywhere. We can't escape the notion that more and more businesses are outsourcing pieces of their business to trained and skilled sales professionals. 
But as often as we see this term, we don't always understand what it truly means. Especially when it comes to Sales and Marketing, which are two key competencies to building a great business. Here are few of our most asked questions about outsourced sales and marketing and how connecting with a trusted partner can maximizing your existing capabilities and identify opportunities to increase revenue.
Outsources Sales and Marketing Tips
1. If I outsourced my sales and marketing to you, won't I lose control over my business and brand?
Like any new opportunity in business, forging a new partnership can be a vulnerable endeavor. But a good sales outsourcing partnership will be rooted in communication and collaboration. At SalesEvolve, our goal is to become an extension of your company, as fully integrated as you desire. We never take on a new client, or a new approach to increase sales without your approval and input. You built your business and you know your product or service better than anyone. Our comprehensive reporting and constant communication gives you the insight you need to continue to approve the avenues and approaches we are taking as your sales team.
2. If I need to hire a sales team, wouldn't I want to hire in-house, rather than outsource my sales and marketing?
This is a common question that we are asked, and a question that we love to answer.
Data shared by  Forbes Magazine shows that businesses around the world spend over $3,300 per hire on recruiting and that this budget has increased by almost 6% in previous year. This staggering statistic means that businesses in the US alone spend nearly $72 billion each year on a variety of recruiting services, staff, and products. This data tells us that finding a great member for your team is costly and more difficult than ever.
At SalesEvolve, we are always looking for talented and skilled sales staff. We already employ amazing sales and marketing staff who are ready to assist you and your team and we are always growing. By utilizing a sales and marketing outsourcing option, you harness the power of their recruiting skills and lessen the risk on your bottom line.Not to mention, the effects of a bad hire for a business can be crippling, depending on your hiring budget and needs.
Studies show that 69% of over 2400 hiring managers have reported that they have been negatively impacted by a bad hire in 2012. Those numbers add up to 7 out of every 10 businesses. Hiring a sales or marketing staff that doesn't work out, could cost you more money they you are willing to spend. Our goal at SalesEvolve is to lessen your risk, lower your costs and provide for you a sustainable and scalable outsourced sales and marketing team that can help you increase revenue.
3. I already have an in-house team, why would I hire an outsourced sales and marketing company?
Just because you currently have a dedicated team doesn't mean that outsourcing isn't for you. Believe it or not, many of our clients currently employ a sales and marketing team. A good outsourcing option can supplement your existing efforts and provide assistance wherever you need it most. SalesEvolve often works with companies to launch a new product, take over a new territory or build up an area of a business that has fallen flat.
But more importantly, don't forget that your time as a CEO, Director or Manager is worth money. What critical areas of your business could you be focusing on if you were not solely focused sales and building your pipeline? With another trusted partner focusing on infrastructure, training, management, systems and ultimately sales, your time becomes available to grow your business. Having a seasoned and skilled sales outsourcing option will enable you to delegate sales to your trusted partner, and enable you to focus on other important areas of your business.
Outsourced Sales and Marketing isn't going away anytime soon. It is something that all of us will have to become more and more educated with. Everyone loves something shiny and new, but when the glean wears off you want substance over style. Like any partnership in business, choosing a partner that has similar business values and culture is of vital importance.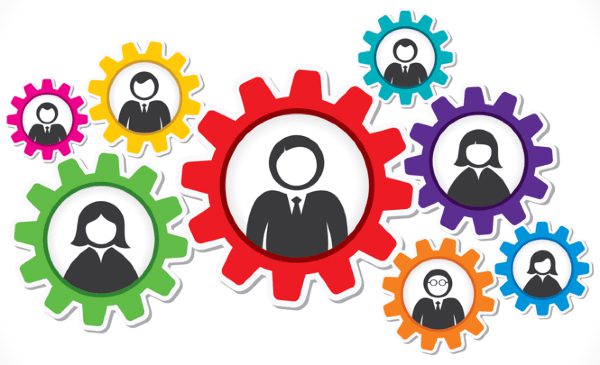 At SalesEvolve, sales is our passion. We are an outsourced sales and marketing company with services and partners for everywhere your business connects with customers. We ensure that customer touch points are done well. Our services are a seamless integration with your business as we identify areas of strength, address your needs and bring a dedicated team of sales professionals to go out there and crush your targets. Together we have a single-minded focus on making you lean, adaptable and more profitable.
For similar articles, follow us on linkedin.