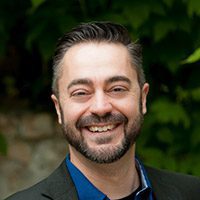 In my last blog, we covered the rather important topic of the top 5 sales skills that people need to continue to develop. You may believe it's time to invest into a sales training program for yourself or your team. For this blog, we'll explore what to look for in a sales training company. I challenge you to evaluate the sales training programs you are considering against a different or perhaps, expanded set of standards.
Most people, when considering sales training programs, evaluate fit according to a common and important set of standards. For example, they will consider programs that fit their budget. They will also consider those that have a good reputation and some industry recognition. In addition, they will evaluate whether the program covers topics of learning that are needed for the individual company or organization. While these are important criteria to consider, this criterion is incomplete. More is needed for the training programs to be effective to YOU.
Let me suggest a few more options for you to consider in choosing a sales training provider, or a training program in general.
1) Is the sales training program tailored to your business or situation?
Many sales training programs incorporate a blend of standardized concepts, methodologies, topics and practical elements. Having developed sales training programs myself, I know it is difficult to write a program without these. However, problems start when the authors and trainers become too reliant upon these concepts. Methodologies and concepts cannot universally fit everyone's situation.
Concepts and methodologies often need tailoring to the situation to be effective and it's difficult to find the right balance at times. Some popular training programs rely too heavily on a prescribed methodology (do this, do that in a particular situation), rather than focusing on how to adapt concepts to the individual situation.
Your life situation and your business is different than everyone else's. A "one size, fits all" approach to training won't work for many businesses (sales training designed to be different). I highly recommend that you pay attention to whether or not the company spends a significant amount of time understanding your business and staff. Secondly, understanding what it is you sell, and thirdly, the challenges that you are having. The training provider should tailor their programs to your group's needs. This is done by including examples and exercises that are relevant to your world. They should also determine what topics require concentration for you, and where they should spend less time based upon your needs.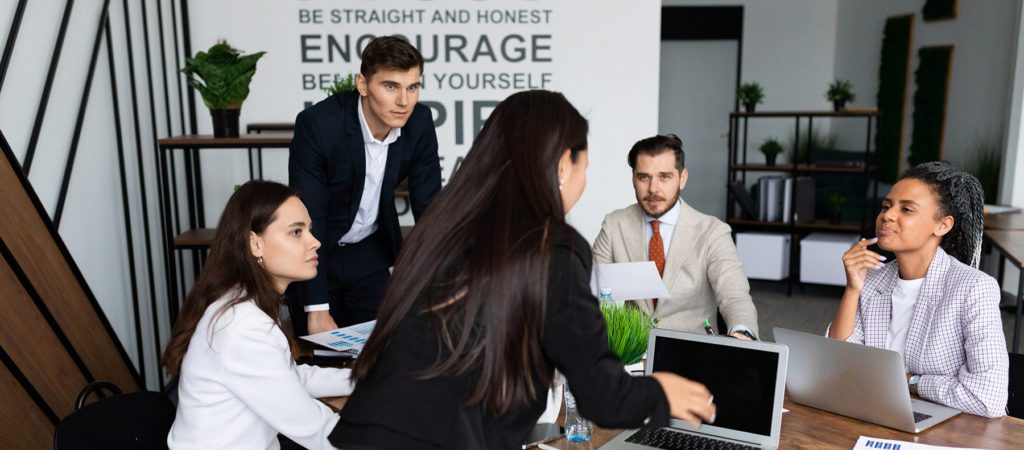 Individuals in training will often shut down if they feel the methodology doesn't apply. Our advice is to evaluate training providers against how they will custom fit their programs to your team's needs.
2) Is the sales training program modern and relevant?
Many sales training programs, especially many of the most well-known programs out there, were developed a long time ago. Yes, these programs can still offer value today and there is a reason why they may be popular. The most well known training program providers do have budgets they spend against polishing their programs and modernizing them. However, many still teach the methodologies that were developed for a different time. As such, the concepts being taught are losing their power.
Our world continues to change and evolve. Every generation of people looks at the role of sales, and what they expect of companies when they buy, differently. Technologies are different today. Some of the "Old School" perspectives on topics such as "closing" or sales methodologies were developed for a different time and have lost relevance. My advice to you is to ask tough questions of the providers around when their programs were developed. How are they are keeping the training relevant to today's world and tailored to your business? Also, can they should demonstrate modern examples of how to apply what is being taught in today's world.
3) Are the trainers experienced?
Our natural inclination is to assume that sales training is going to be delivered by someone who is experienced and successful in sales. However, this isn't always the case and you need to ask the question.
Do you really want to sign up for a sales training program where the trainers lack sales experience? Shouldn't the trainers have been successful in sales themselves? Wouldn't you like training to be delivered by someone experienced in sales, running sales departments or perhaps businesses? For training concepts to be taught well, the trainers themselves must be able to provide relevant examples based upon experience. If they cannot effectively answer the tough questions that students will ask or provide relevant real-world examples, the students will figure it out very quickly. As a result, the credibility of the program will drop in their eyes.
Speaking from experience, I know how difficult it is to find natural trainers. It is especially difficult to find trainers that have proven themselves in the real world of sales. I encourage you to ask some tough questions about who your trainer will be and what their background is. You should also ask about their success and the markets they have worked within.
4) How is training applied when the classroom learning is over?
The challenge with any kind of training is that new learning must be applied to the real world for meaningful change to occur. It takes time to apply what's been learned and to get it right. Sadly, many training programs end when the classroom learning portion has ended, the reference materials are sent out and the certificates are delivered. Fresh out of training, staff are often excited because they have learned some new concepts and strategies they think will work. However, when it's time to get back to work, they tend to fall back into old habits. Sometimes this is because they attempt a concept learned in training that didn't work very well for them on the first try. As a result, they decide not to try that concept again.
When investigating a sales training program, ask the provider about how they will help you or your team apply what is being taught to their jobs after the classroom learning is done. Ask how they will coach you or company leadership to help team members be successful with the concepts learned in training. If there is no follow-up or plan to help you apply the learning, much of the investment you have made will fade away over a surprisingly short period of time.
Ask the tough questions
While I could keep this list going, the key message is that you owe it to yourself to ask some tough questions of the training provider. Sales training companies are naturally going to be very good at positioning what they provide to you. Make it your goal to get past "the pitch". Sales training should not be a form of entertainment. Your goal should be to evaluate each program against how it will help you bring practical, long lasting and meaningful change to your world. The best providers will be able to give you straightforward answers.
---
At SalesEvolve, our sales training program is designed to be different. We begin with an in-depth review of your staff, business, solutions and goals. This allows us to deliver real world examples within a program that is tailored to your needs. Our program stands out from the rest and delivers value long after we've left the building. Contact us today to learn more and get the conversation started.