The world in increasingly using technology in almost every area of business. Sales and lead generation tools are no different. As we move towards more and more engagement online, here are three of our favorite tools for lead generation that we have found. Your leads are only as good as the tools you use to produce them, whether that tool is an online application or your website. The great news is, more than more amazing tools are becoming more and more affordable.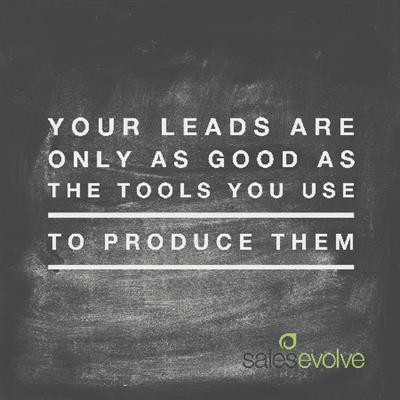 Web Scraping Tools:
One of the easiest lead generation tools to start using is web scraping. There is so much information on the web, that one could spend days trying to search for it. Being able to grab large amounts of data on the web can help your lead generation in wonderful ways.
Some of our suggested tools:
E mail Newsletters + Lists:
Every content marketer knows that growing your e mail list is a sustainable way to drive traffic to your blog. It is something that people have to opt into and a list that you own. These are people and potential clients that have indicated that you have something that they want.
Some of our suggested tools:
Sumo.Me is a great collection of free tools designed to help you build your online conversions and your lists. The List Builder app is simple to add to your existing website and is a simple lightbox that appears and asks people to sign up. There are so many tools in this, it is worth your while to check out.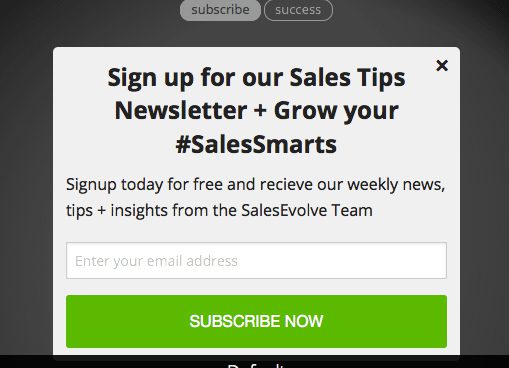 How is your lead generation content doing:
Everyone knows that the other part of the lead generation machine is marketing. Sales and marketing, through distinct, work best when they are supporting and worth together to create quality leads. Once you have created great lists and e mail newsletters, you can check out how your
You have worked with your marketing department to create some great lead generation tools through relevant landing pages and social shares. Now you can find out how the content is doing.
Some of our suggested tools:
HubSpot's Marketing Grader: This is a free and simple tool that analyzes your website and content. It gives you a graded score and you can move execute on some of their suggestions in your own time and pace.
If you have any lead generation tools that you are using, please add them into the comments below and we can add them to this list.
Our lead generation program is designed to keep your business growing and your sales team motivated with qualified opportunities that are ready to buy. We turn prospects into prequalified leads, enabling your salespeople to close more sales. Your business will be represented by skilled sales people that understand your vertical and live in North America. At SalesEvolve, we use a number of tools to provide sales services to our clients. We are always testing and tweaking to find what is working and producing results. We would love to connect with you if this is something you are considering for your business! strong>