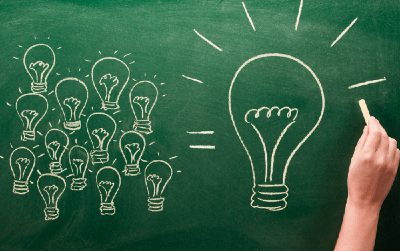 Lead Generation for Mid to Large sized Businesses

For some established businesses lead generation is a hot potato activity. Often you'll observe seasoned sales teams focusing upon account management activities, advancing current opportunities, administrative work and responding to inbound leads and direct referrals. Most of the time they are far too busy performing these integral duties to give lead generation the attention it truly requires.
Without any time dedicated to pipeline generation through prospecting, sales teams increasingly rely upon marketing to supply them with new leads. This can place increased pressure on marketing budgets while running the risk of a stagnating sales pipeline. You can address this difficult situation by implementing stricter targets for prospecting and lead generation. However this approach could backfire by negatively impacting morale or even impacting your existing accounts.
The reality is that some established sales teams have trouble getting back to basics by picking up the phone to qualify new leads and discover new opportunities.
Perhaps the sales team may have people naturally skilled at advancing opportunities but are not skilled at prospecting and lead generation. At SalesEvolve we understand that sales teams are most productive when they are happy in their work. When they are focused upon what they do best and passionate about their products and services, they can be unstoppable. Over and above our prospecting and appointment setting services, the SalesEvolve approach to lead generation is a game changer and is far more impactful to your revenue statements; so much so that we prefer to call it opportunity generation. We deliver fully qualified opportunities directly to your sales
team and introduce them with a warm telephone introduction and
hand off.
Imagine if your sales team was handed real deals that your team simply needs to close.

Wouldn't that be preferred to being handed contact information of someone who may or may not want to talk to you?
Our program is designed to add previously untapped markets while keeping your team motivated with fully qualified opportunities that are ready to buy. A pipeline filled with uniquely qualified opportunities will instill a sense of confidence and direction in your team and allow them to get right down to everyone's favorite activity: closing profitable deals. We're interested in hearing your story and finding ways to exceed targets with opportunity generation done well. Why not start the conversation today?