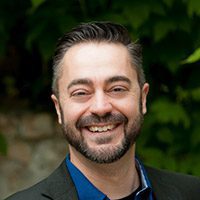 Getting the most out of your Sales Training Investment
Sales training investment for your staff is not trivial. You need to dedicate time to understanding what kind of training you want, finding the right training program for your team, applying sufficient budget and ensuring you have the time available for you and your staff to participate. There are also short-term opportunity costs. The time your team is in training, typically during business hours, is a trade-off to their normal business activities which usually involves helping clients in their buying journey. However, choosing not to train is often more costly to your business in the long run.
Understanding the investment needed, what can you do to ensure your team receives the maximum benefit? I'd like to offer some suggestions for your consideration.
1) Make sure you are ready to support sales training
It has been said "In this world, nothing is certain but death and taxes". Whoever coined this phrase (the author is in dispute), they missed something. It is absolutely certain that someone in a group of people being trained will say "this doesn't apply to me". Sometimes there are very strong reasons for staff to feel dismissive of what is being taught.
Many organizations invest in training without getting their house in order first. In other words, they may be putting the cart in front of the horse. When you invest in training, you will be exposed to good ideas, theories, strategies, and processes. If these cannot be applied in practice because there are structural, managerial, procedural, or philosophical problems in the organization, it is wise to minimize those barriers first. Persistent hurdles can prevent staff from applying what they have learned.
If you are investing in training, especially if you are doing so because you feel your staff aren't as effective as they could be, it would be wise to first invest in some outside help to see if there are challenges getting in the way. Do your best to solve them before training begins and choose a training program that best matches your environment.

2) Set expectations with your team
Your staff may be unaware of why you are investing in sales training and the scale of the investment you are making. Before training begins, we recommend that you host a meeting with the staff that are being trained. Carefully explain to them why the investment is being made, how training will help you reach a larger goal, how you selected the training program, etc. Give them time to ask questions and perhaps, if possible, have your training provider come in to meet your staff and give them a foretaste of things to come.
Further, it is also wise for you to set expectations around conduct. Everyone is presumably busy and have jobs to do. Be clear that training time is dedicated time. Encourage them to arrive on time, participate and to eliminate sources of distractions (ex. Cell phones). Tell them that you wish for them to learn and have fun. Your staff will naturally feel like they have work to do and that training is pulling them away from their duties. Do your best to ensure they see training as an essential part of their role.
3) Be dedicated to practice what was preached
Lessons or concepts learned in training can quickly fade away if they aren't woven into your company's culture, processes, measurements and terminology. Staff that have received training may be eager to try what they have learned in the real world. However, if they stumble in trying new concepts, or if they feel too busy to apply them, it can be very easy to fall back to old ways. New training concepts can be easy to understand. However, it takes hard work, time, enduring the growing pains and a strong dedication to adopt them to everyday life to be effective. How do you do this?
To start, we recommend that you schedule meetings with your staff to discuss what was learned. Have an open session to discuss with the team how they can apply what was learned in the real world. Then develop plans to incorporate the change and help staff understand their part to make this change a reality. In your team meetings, hold staff accountable to what they were taught and ensure they hold management accountable to implementing the change to support what was learned. To be effective, training is as much a shift in company culture as it is learning new concepts.
---
Do you have ideas to share about how to make sales training investments more effective? Please let us know. Of course, if your team is considering sales training, our group at SalesEvolve would be grateful for the opportunity to be considered for your needs. Our goal is to always customize our training solutions to your needs and unique business.
---
For similar Sales Minded articles by Justin Vanhartingsveldt, we encourage you to visit him on Linkedin.