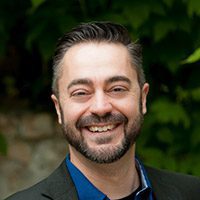 The Importance of a CRM

If you were asked, "Do I Need a CRM?", how would you respond? Do you understand the importance of a CRM?
Salespeople will tell you that they are helpful tools to store customer data, to stay organized, and to report on their sales pipeline. In some cases, a disgruntled employee might suggest that a CRM is a mechanism for management to monitor an employee's progress and work ethic. Big Brother is watching! You know that you have arrived as true salesperson if you are aware of their administrative burden. All kidding aside, sales staff that utilize a CRM well will understand how vital the software is to a job well done.
Sales Management will understandably view the importance of a CRM from a different lens. While they agree upon the importance of a CRM to salespeople, their perspective will center on forecasting, reporting, and performance metrics. Their goal is to ensure the team hits sales targets and objectives set by the company. The ability to produce reports and highlight potential areas of risk to hit a sales plan is vital to their jobs.
For most, a CRM is typically viewed as a sales tool. Here's a look at other, not so obvious positions in a company that greatly benefit from a CRM.
The Business Owner/Sr. Executive team: Business owners and Executive teams are generally interested in growing their company. The key to a company's growth is solid decision making. When critical data is missing or is inaccurate, poor decisions are made.

For example, an overly optimistic sales pipeline and forecast can give the executive team unfounded confidence in making expansion decisions when they shouldn't be. On the other side, a pipeline that is routinely inconsistent or overly conservative can result in missed opportunities for growth. A well setup CRM with realistic data will help companies make intelligent critical decisions that promote company growth.

Warehouse & Production team: Companies with production staff often struggle with challenges surrounding staffing and capacity planning. The ideal situation is a predictable and growing set of orders to enable them to keep staffing levels consistent and predict capacity needs. However, most manufacturers face a swinging reality of too many or too few orders to produce. Imagine what happens if a salesperson closes a very large, rush opportunity they were not expecting.

When production teams are given insight into predicted upcoming sales, it can remove uncertainties and take the guess work out of capacity planning and staffing levels. This can help purchasing groups ensure their supply levels are efficiently optimized for the upcoming demand. CRM helps teams by providing the visibility and predictability they require.


Customers: Customers have high expectations of the businesses they choose to work with like, exceptional customer service, an excellent sales experience, responsiveness, high quality products and so much more. Having a strong relationship with their vendors, suppliers and service providers is typically a top priority. With good working relationships comes a good customer experience. Problems can be solved when you trust the people you work with.
A CRM is a vital tool in a company's arsenal that helps to build trust and good customer relationships.
CRM's help your sales staff follow up with customers in a timely manner. They capture raw data to help answer vital questions before they have inquired. They provide a snapshot of the sales & customer relationship thus reducing the time needed to train new sales staff. Companies that are missing a CRM component or have a poorly functioning CRM can have negative impact on their relationship with their customers.
Like throwing a stone in to a still pond, the ripple effect of a well-functioning CRM impacts every area of your company. A CRM can help alleviate every day operational stresses.
So, ask yourself these questions:
Do you have a CRM?
Is it optimized to help your entire organization?
Can your current CRM meet all your operational needs?
If the answer is no, then you would be wise to invest in this area. SalesEvolve is here to help! Let's chat and determine whether it's time to upgrade and optimize your current CRM or procure a new CRM to meet your company's evolving needs.