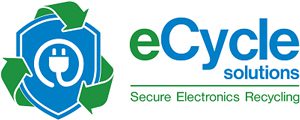 Ecycle Solutions
Goal: The team at eCycle Solutions wanted to increase it's customer base of electronic waste suppliers. The ideal candidate would manage the entire sales cycle from lead identification to deal closure to account management and also demonstrate creative thinking for custom recycling solutions development.
Approach: SalesEvolve was hired as an extension of their existing team to grow sales in Ontario. SalesEvolve provided in person sales and business development services, responded to RFP's/RFI's, managed the entire sales cycle and developed a new program for collection of electronics from the public.
Result: "Within short order, SalesEvolve Solutions was able to find us many new clients and establish beachhead accounts in our target markets" says Alan Ferguson, eCycle's VP of Business Development. "SalesEvolve was quick to understand our core strengths and position us to win exciting new business for our company. They are great to work with and fit in very well with our company." In just over one year of working together, SalesEvolve won over 45 new clients for eCycle Solutions and was influential in developing new forms of electronics collection programs from the public.
Within short order, SalesEvolve Solutions was able to find us many new clients and establish beachhead accounts in our target markets. SalesEvolve was quick to understand our core strengths and position us to win exciting new business for our company. They are great to work with and fit in very well with our company.

Alan Ferguson
VP of Business Development – eCycle Solutions